Overview
Welcome to Helicopter Training Videos (HTV) – the home of FREE instructional helicopter videos, articles, resources and more. Learn more about this project here.
Get started by checking out our videos and our blog.
Latest Blog Posts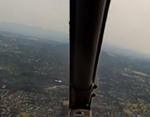 Scanning for traffic?
-
When scanning for traffic, did you know, traffic at the same altitude will actually appear slightly above the horizon? Due to the curvature of the earth and the higher you are the greater the effect, learn more here: http://www.aopa.org/News-and-Video/All-News/2004/October/1/Scanning-for-Traffic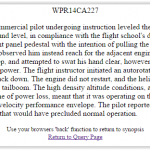 R22 – Pull cruise trim, NOT mixture!
-
Always reach left around the cyclic column when pulling cruise trim in an R22 to minimize the chance of pulling the mixture by mistake. This recent accident is not the first and won't be the last I'm sure. Happened a couple of months ago: http://www.ntsb.gov/aviationquery/brief2.aspx?ev_id=20140604X23226&ntsbno=WPR14CA227&akey=1
Confined Area Off Airport – Helicopter Flight Maneuvers
-
This is a reference video of unedited footage from inside the cockpit during a confined area off airport in an R22 helicopter. This video was produced for a presentation to aviation students at COCC. I thought the video may be useful to others, but In time these videos will be replaced by a more comprehensive […]
Current Videos Added
You can also subscribe to our channel on YouTube and follow us on Facebook